Biden Rising To The Moment On Voting Rights. Can Congress?
Culture
by BA 1 week ago 40 Views comments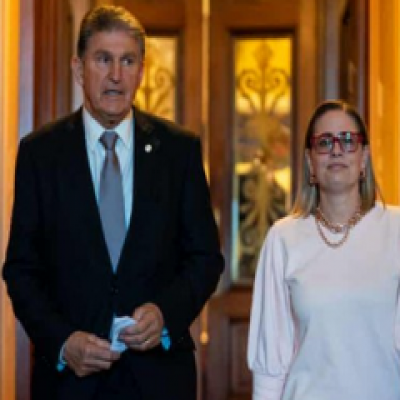 (Photos: Twitter\YouTube)In the following piece, former NAACP president Ben Jealous praises President Biden for his Georgia voting rights speech but asks whether Congress will do the right thing and pass voting rights legislation a prospect which is dim given the recalcitrance of two conservative Democrats: West Virginia Senator Joe Manchin and Arizona Senator Kirsten Sinema, both shown above.President Joe Biden's recent visit to Atlanta, Martin Luther King, Jr.'s hometown, focused national attention on a somber fact: the legacy of the civil rights movement is threatened by recent and ongoing attacks on voting rights.Sitting on the campus of Morehouse College, Dr. King's alma mater, surrounded by friends and colleagues in the voting rights movement, I felt proud that we had arrived at this moment. Every one of us was committed to keeping our eyes on the prize, prepared to do whatever it takes to see President Biden sign urgently needed voting rights protections into law.President Biden's words matched the magnitude of the moment. "I will not yield," he said. "I will not flinch. I will defend the right to vote and our democracy against all enemies, foreign, and yes, domestic."Biden appealed to Republican senators to restore the bipartisan tradition of supporting...