Coffin Left Near Boxer Felix Verdejo's Home After His Arrest For Murdering His Pregnant Mistress Keishla Marlen Rodriguez; Was His Wife Involved as Well?
Sports and Culture Entertainment
by BA 1 week ago 83 Views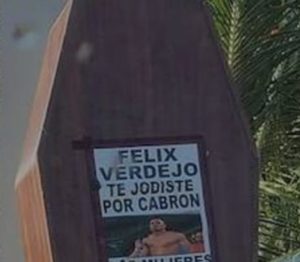 The people of Puerto Rico are enraged about the murder of Keishla Marlen Rodriguez. BSO reported on how boxer Felix Verdejo punched, drugged, and then threw Ms. Rodriguez's body off a bridge. On top of that Verdejo shot at the body while it was in the river.He is being held without bail and is looking at the death penalty.An accomplice has turned state witness and provided the FBI with all the details of the crime. Word is that Verdejo tried to hire someone to murder Rodriguez but no one was will to do it and that is when he decided to do it himself.