How Do We Strengthen Community Safety In Today's America?
Culture
by BA 1 month ago 55 Views comments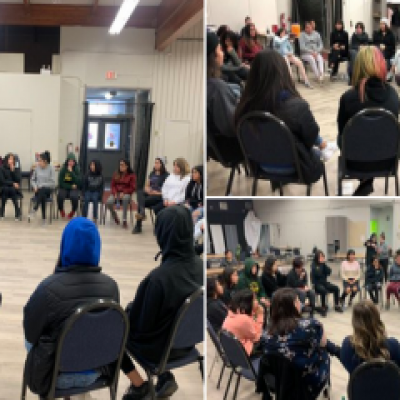 (Photo: Twitter)In the following column, award-winning journalist Robert Koehler talks about the renewed sense of community he felt in the aftermath of his car being vandalized.The first time it happened was bad enough."It" amounted to this: It was Wednesday afternoon, I had finished my column early and walked out to my car, parked in the alley behind my house. I was on my way to an art show — very excited. I got in the car — hmmm, why is it so cold in here? — began backing out, what's that? It looked like there was something on my rear window. I got out, walked around back. Oh my God! My rear window has been smashed in! What I saw was a fragment of broken glass dangling in a corner.Was this a robbery? I had two umbrellas in the back seat; they were still there. Nothing had been taken. Apparently it was plain old idiotic vandalism.I almost drove down to the art show anyway, but soon enough realized I needed to get this fixed, so I swung back, drove over to my car-repair place. "What year is your car?" I almost couldn't remember. Oh yeah, 2009, Toyota Corolla. They ordered...