By Staff Writer
Enough is enough, the residents of Naalya are finally waking up from their slumber.
After years of not having a place to call home, the Anglican residents of Naalya have now vowed to build a Church of their own.
We can reliably confirm that they have set a big agenda of purchasing an acre of land in Naalya and build a Church of Uganda.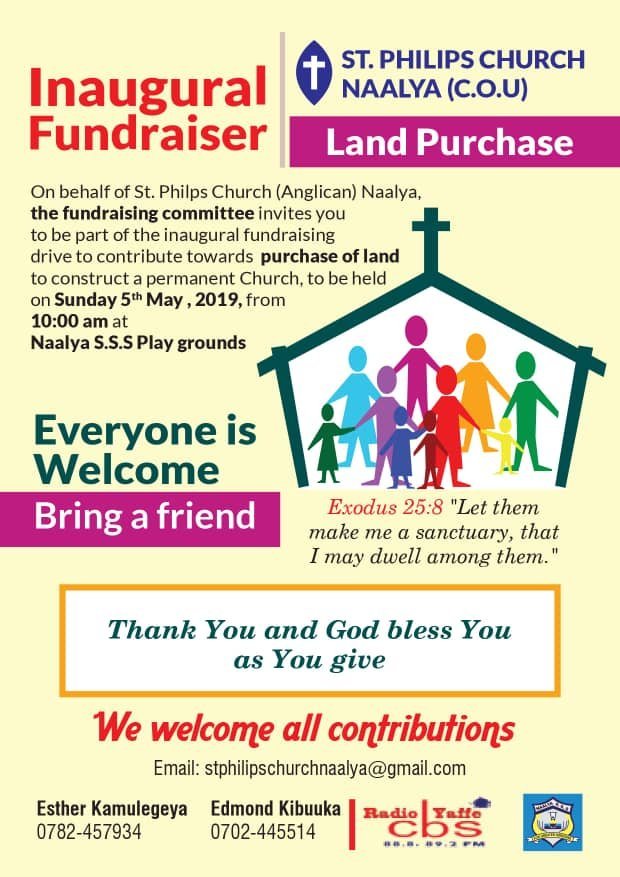 Read more